With the new Walmart policy in hand... here is some moneymakers you can get at Walmart:
**Use: $3.00/1
$1.13 PROFIT off EACH Gain.
MILLSTONE PREPACKS (Smallest pack) $1.54-$1.64
**Use: $2.00/1
$.36- $.46 PROFIT off EACH Millstone.
PUREX TRAVEL SIZE (2PK) .97/ea
**Use: $3.00/1
$2.03 PROFIT off EACH Purex!
SALONPAS SINGLES: $1.50-2.50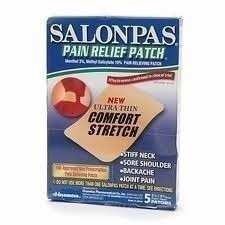 $1.50-.50 PROFIT off EACH Salonpas!

Now.. EVEN if you don't like or use Coffee, Gain, Purex, Salonpas...
SO WHAT?!
They're
MONEYMAKERS!
Get them and you could use the overage for the things you
NEED
.
Donate, donate, and donate
to those who will use them and you will feel much better about yourself! It is a
WIN
-
WIN
-
WIN
situation!
-Much Love, Keri